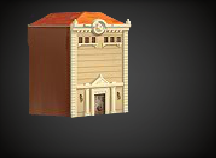 Main article: Estate
The Vault is a building in the First Neighborhood Mansion only. (It is not available in other hoods). it's purpose is to store Bearer Bonds, Capital Bonds and Neighborhood Bonds looted from attacking enemy gangs. Once you reach 100 bonds of any time, they can be exchanged for their respective neighborhood or expansion permit.
Ad blocker interference detected!
Wikia is a free-to-use site that makes money from advertising. We have a modified experience for viewers using ad blockers

Wikia is not accessible if you've made further modifications. Remove the custom ad blocker rule(s) and the page will load as expected.