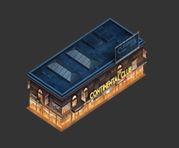 "After a stint in jail, the Contintental's owner couldn't get a bank loan to open up his club. We funded the Club and now he gives us a cut of the profit."
The Continental Club is one of rackets in Godfather Five Families. Its the fourth Racket in neighborhood harlem.
The Continental Club racket is most likely based on the real life Cotton Club, a New York City night club located first in the Harlem neighborhood on 142nd St & Lenox Ave from 1923 to 1935.[1]
The Cotton Club might be Harlem's most famous surviving jazz venue, but during the Harlem Renaissance that started after World War I and ended sometime during the Great Depression, it was also the neighborhood's most notorious.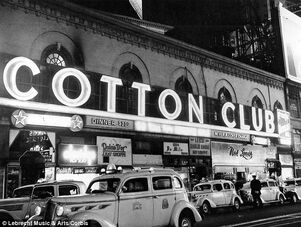 It had been opened by Jack Johnson,the first African American world heavyweight boxing champion, as the Club Deluxe (or Club De Luxe) in 1920. White gangster and bootlegger Owney "The Killer" Madden bought and took over the club in 1923–the same year he was released on parole from what would have been a twenty year-long imprisonment at Sing Sing. He would use the venue, which he had renamed the Cotton Club, primarily as a means to sell bootlegged alcohol.
Despite featuring many of the most popular black entertainers of the era, including musicians Cab Calloway, Fletcher Henderson, Duke Ellington, Jimmie Lunceford, Louis Armstrong, Count Basie, Fats Waller, vocalists Adelaide Hall, Ethel Waters, Avon Long, the Dandridge Sisters, the Will Vodery Choir, Berry Brothers, Nina Mae McKinney, Billie Holiday, Lena Horne, and dancers Bill Robinson, The Nicholas Brothers, Stepin Fetchit, and Earl 'Snakehips' Tucker, Madden ensured the club, horrendously, was a whites-only establishment, excluding even the families of headlining black performers. Langston Hughes famously described the venue as "a Jim Crow club for gangsters and monied whites."
The club was closed in 1925 for selling alcohol, but quickly re-opened. After prohibition, the club continued to feature some of America's best jazz musicians, and attracted New York's celebrities and socialites. [2]
Requirements
Edit
Unlocks after upgrading Harlem mansion to level 7.
Cash Produced
Edit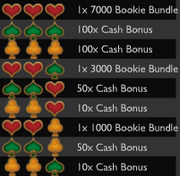 $65000 cash every 18 hours
References
Edit
Ad blocker interference detected!
Wikia is a free-to-use site that makes money from advertising. We have a modified experience for viewers using ad blockers

Wikia is not accessible if you've made further modifications. Remove the custom ad blocker rule(s) and the page will load as expected.